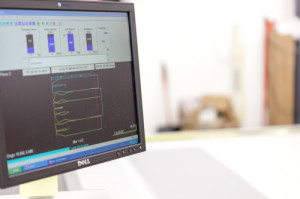 Design Sample and Pattern Making
We specialize in converting your ideas and concepts for your particular applications or products. We use the latest technologies to ensure that your products are designed properly to meet the required specifications. This may take multiple iterations throughout the process and may be customized to suit.
Contract Cutting
We have a full service cutting department with the capacity to cut all types of materials, including canvas, cotton, satin, nylons, leather, rubber, and related materials.
Diversified Sewing Services
Our diversified sewing department has the capability to manufacture a variety of different products, depending on our customers' needs. We cater to customers with small, as well as large production runs. We have industrial sewing machines with all the equipment to handle your manufacturing needs.
Normal production time is approximately 6-10 weeks.