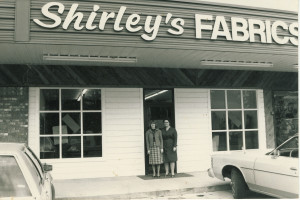 Formals Etc. really started in 1983 in a small fabric store in central Louisiana called Shirley's Fabrics. Judy had a dream of providing the best fabrics around for a decent price. After a while, Judy realized she could put her sewing skills to good use by making and selling dresses from the store.  This became known as Formals Etc.
Now 30 years later Formals Etc. is going strong with a custom manufacturing business and a separate clothing brand known as Camo Formal. 
At our factory we specialize in the custom design and production of high-quality sewn products. Located in central Louisiana, our large manufacturing facility is equipped with the latest in computer programmable equipment. From product development to manufacturing and distribution, we can fulfill all or a portion of your company's needs.
Highlights
Over 30 years of formalwear manufacturing experience
16,000 square feet of manufacturing space
Everything is proudly manufactured in the USA
As we continue to expand our presence domestically and internationally, we're more aware than ever how our decisions affect the people around us.  That's why we take pride in our supply chain and manufacturing. Our philosophy is simple: We seek to make a positive, lasting impact on the people and in the places where we operate.
We listen to our customers around the world and even make changes to our products as we grow with our customer base.  This provides both a better product and a better service.